SEO
Now you finally got this expensive website, but nobody visits your website?
We know the web and can optimise your page without flooding the web with thousands of SPAM sites.
What is SEO? And why do you need it?
SEO stands for "Search Engine Optimisation". So it basically determines whether your website will show up on search engines, like Google or Bing, preferably on the first page.
One example: Somebody searches on Google for the terms: "english speaking lawyer berlin". Now if your website will not show up in the search results, it will not be very likely that you will grab the attention of this potential client.
To test how your website performs on relevant search terms you can just run some checks on Google. It is obvious that it is not easy to achieve a very good search engine placing – and even harder for ones with a lot of competition like real estate. If your website is not optimized at all, it will be almost impossible. We have seen a few share of websites that can not even be found if you type in the exact name of the company they have been built for. This is frustrating for your clients and can turn them away to the competition.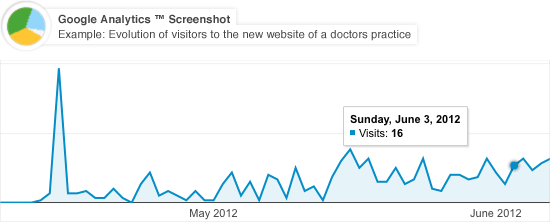 How do you get your website listed prominently on the search engines?
This is the most important question when it comes to search engine optimisation. Google for example uses a variety of different factors, how they will rank your website.
Domain of the site (e.g. lawyer-berlin.de)
Title of the page
Description (this can go in a special meta tag inside the page code or will be pulled from the contents of your page)
Headings within the page innerhalb der Seite (title tags)
Content of the page (text and image descriptions)
Age of the page (if your page has been online for some time this will impact your page ranking positively)
Sites linking to your website and their relevance to the content of your website
Length of visitors staying on your page (if somebody finds your page through the search engine and immediately returns to the search engine your websites ranking will receive a negative impact)
You have to understand that all these rankings are created by automated algorithms, so there is no mythology to the results.
For keywords that face a lot of competition it is even more important to optimise your page perfectly, otherwise you will no chance of getting on one of the first pages and therefore being found at all. Of course there are other methods of getting your website an audience, like Google Adwords or advertising through banner ads, partnerships or even sponsoring relevant webpages related to your business.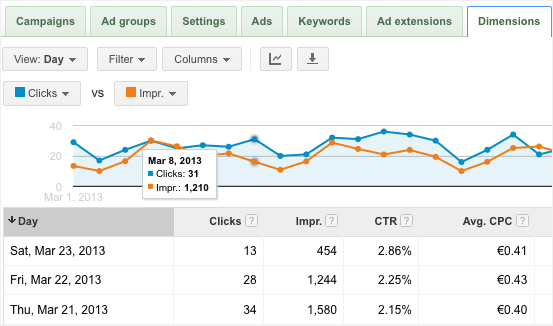 The Google Adwords auction system: Pros and cons
Adwords enables you to place a "bid" on one of your preferred search terms. For example you would set a bid of 30 cents for the search term "bicycle berlin". Every click on your ad will then cost you 30 cents or less – automatically adjusted to next highest bidder. The advertising appears on top of the regular search results or on the right side.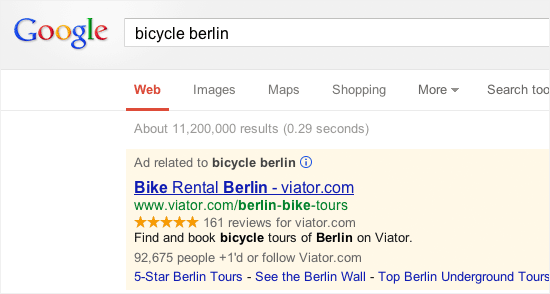 But after all it is best if you do not have to pay to be at the top. Especially since some search terms have so much competition that the price you will pay for one click does not justify itself in that case. This is the problem of the auction system – people tend to put in too much money just to get to the top. Another advantage of getting to the top without using Adwords is that users prefer regular search results over ad-sponsored ones.
Despite all these facts you can use Adwords and other web advertising tools to your advantage. You just need a good plan and a strategy to do so. For example if some keywords are too pricy we can refine the keywords to some that have less competition but will still give you enough new users while maybe even being able to have less users that are not really potential clients.
It does not make sense for you to advertise across the whole country when you are not selling your products online but people have to go inside your local store to purchase them. So you could add a location specific Google Adwords campaign which blocks out users that search from other cities that will not drive four hours to your place anyway. Also by specifying an exact description within your ad you can filter users from clicking that are not really interested in your site anyway, be it that your location is too far away or you do not really offer the services they require.
We would love to help you improve your website and online advertising!